About Dr. Elias Abi Khalil
Dr. Elias Abi Khalil is a consultant and Director of Obstetrics & Gynecology services.

Dr. Abi Khalil is an expert in endometriosis treatment, doing complex endometriosis surgery for advanced cases. He uses the DA VINCI robotic system. He is also specialized in complex fibroid robotic surgery. He specializes in all kinds of gynecologic procedures using minimally invasive techniques. He is a big advocate of surgery through endoscopy and provides you with safe and excellent results without the need for open surgery.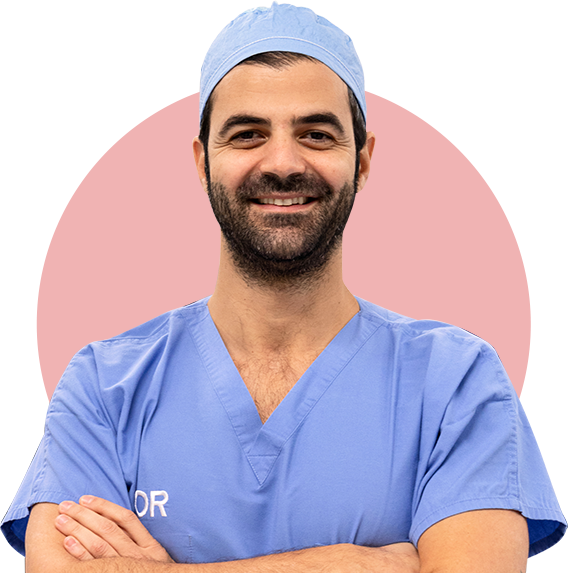 He received his American board of Obstetrics and Gynecology in 2016 after completing his training in Obstetrics and Gynecology at the George Washington University in Washington DC in 2015, and then completed his fellowship in Laparoscopic and robotic gynecologic surgery in 2017.
Dr. Abi Khalil completed his four-year residency at The George Washington University in Washington, DC, USA, where he received multiple awards for excellence in endoscopic surgery, including the prestigious AAGL award for excellence in endoscopic surgery. Dr. Abi Khalil is a published author with more than 20 peer-reviewed publications, with a particular interest in fibroids, endometriosis and minimally invasive gynecologic procedures.
Dr. Abi Khalil has worked in field of Obstetrics and gynecology for more than ten years after graduating residency. He started his carrier at the george washington university hospital in washington DC USA, as a gynecology fellow and faculty for two years where he was certified by the American Association of Laparoscopic Gynecologist (AAGL)as a laparoscopic and robotic gynecologic surgeon. He then stayed on for another year as a faculty and assistant professor of OBGYN. He then moved to Beirut as the director of gynecologic surgery at Saint george university hospital medical center.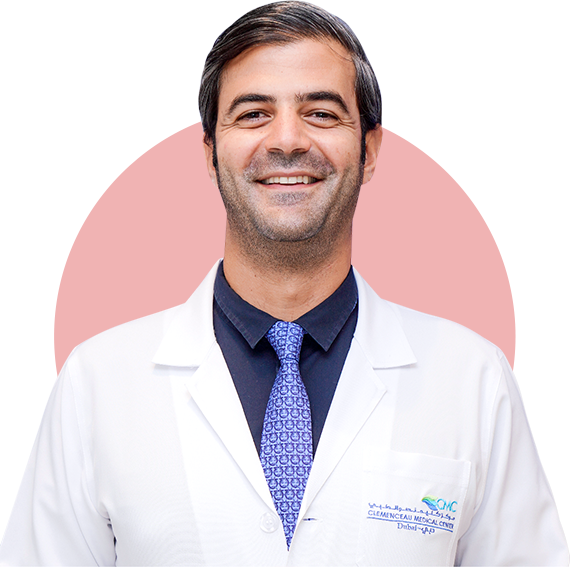 What Dr. Elias Abi Khalil, Offers
Dr. Abi Khalil offers his patients a wide range of gynecologic services, including treatment of cervical dysplasia, menstrual disorders and fibroids, advanced gynecologic surgery like minimally invasive hysterectomy, myomectomy, ovarian surgery, treatment of endometriosis and pelvic pain, and management of pelvic organ prolapse and urinary incontinence. He is an expert in minimally invasive approach including laparoscopy, robotic surgery and hysteroscopy. He also offers many office-based procedures including hysteroscopy, LEEP, colposcopy.
Dr Abi Khalil is also an excellent Obstetrician providing patient-centered, evidence-based obstetrics care for his patients and treating various high-risk conditions during pregnancy including multiple gestations, diabetes, hypertension, preterm labor, preterm rupture of membranes, placental abnormalities and many other pregnancy related conditions.